Sep 23, 2005

I was googling my favourite recent musical, The 25th Annual Putnam County Spelling Bee, when I found a page of photos from opening night. Scroll down to the eighth picture on the page.

Our God has good taste in musicals!




___________________________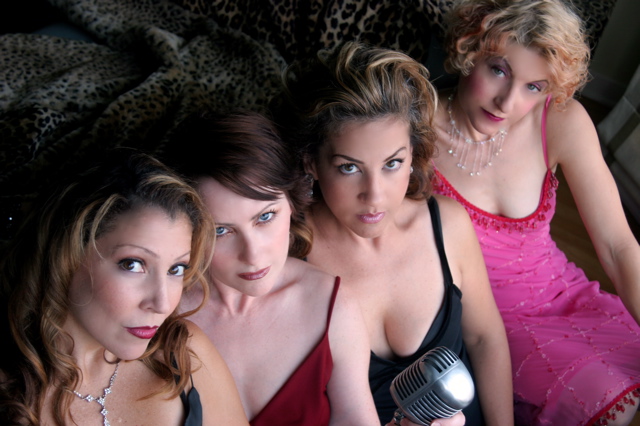 The Tribute
"It's Better to Be Dead and Remembered than Alive and Forgotten."

What happens when you mix three of the best singers from Andy Prieboy's "White Trash Wins Lotto", two of El Vez's El Vettes, and a Kid in the Hall? You get The Tribute.
Written by and starring Tracy De Nisi (White Trash Wins Lotto), Crissy Guerrero (White Trash..., El Vez, La Posada Magica), Laura Milligan (White Trash..., Waiting for Studio 54), Pinky Turzo (Guadaloop, El Vez) and written by Dave Foley (Kids in The Hall, Newsradio, Celebrity Poker Showdown), The Tribute takes a comedic, ascerbic look at four forgotten former bandmates whose lives fell apart when lead singer and tabloid bad girl from their 1980's girl band, Sparkle, went solo. After the Diva's recent, and, sadly, not at all surprising demise, the four women are reunited after 15 years to perform a tribute show in her honor. Weaving in standards and musical theater songs, the soaring vocals and lush harmonies will almost make you forget that the four women are only here hoping for one last pathetic chance at fame. The Tribute is co-directed by Dave Foley and Stephen Hibbert (who directed the Groundlings' most recent and well-received show, and who also directs the show's video pieces), and choreographed by Linda Kostalik (La Posada Magica). The four singers are supported by a three piece combo, including Gere Fennelly, Mark Rivers and Willie Bongiovanni. The Tribute will play at the Steve Allen Theater (4773 Hollywood Blvd. Los Angeles, CA) November 5, 6 and 12,13. For more tickets and more information, call (323) 960-7785 or check out CFI West theater.
___________________________

this is a weblog devoted to comedy troupe kids in the hall. are you a KITH fan? tend to be good at finding things of notifiable content? want to join? drop me an email! (it may take a while, but i'll get to it)
your hosts:
disclaimer: don't copy us. thanks! :)